The story line is a new feature, work in progress, ugly but functional.
The idea is to get an overview of your work through different strands, of which texts are nodes.

It is an other way to navigate between text elements, and it allows you to get a quick overview of importants themes of your work.
As of now, only Plots are displayed, but in the near future you might use it to track anything: characters, object, place — or any other element of your work.
The way it works: in the notes / references field, you can reference any objects (listed above: characters, plots, etc.). As soon as you reference something in here, it appears in the story line.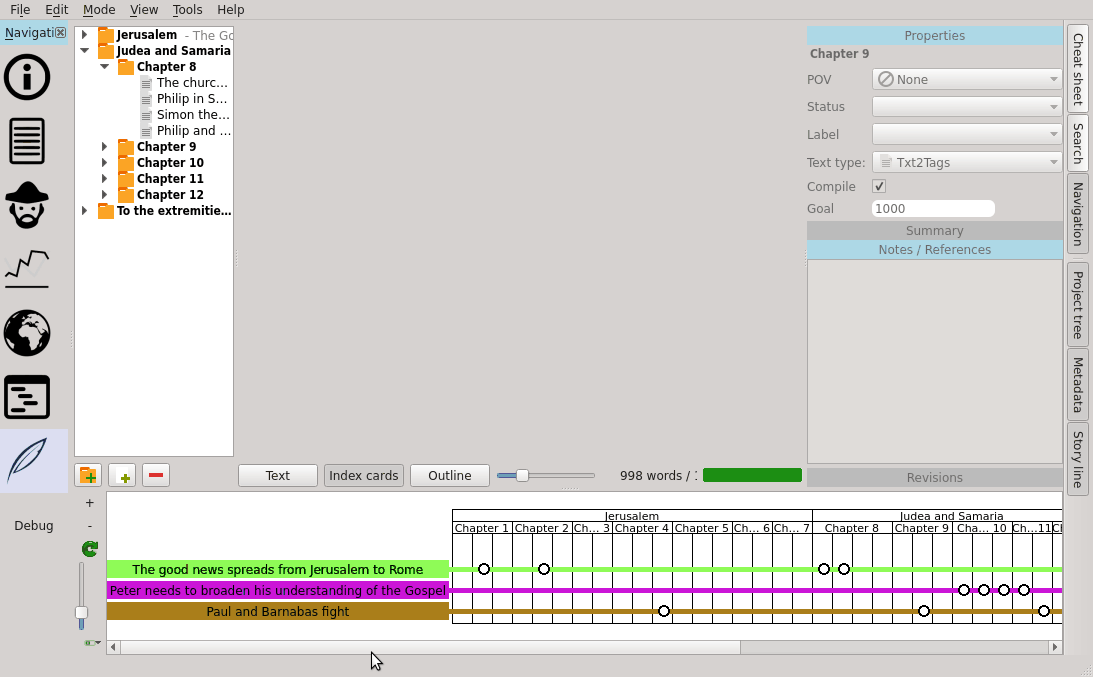 Of course, since everything is customizable, you might use it for anything else, for example in an academic context if you want to track every time you reference an important source.