Manuskript has now been packaged for OS X: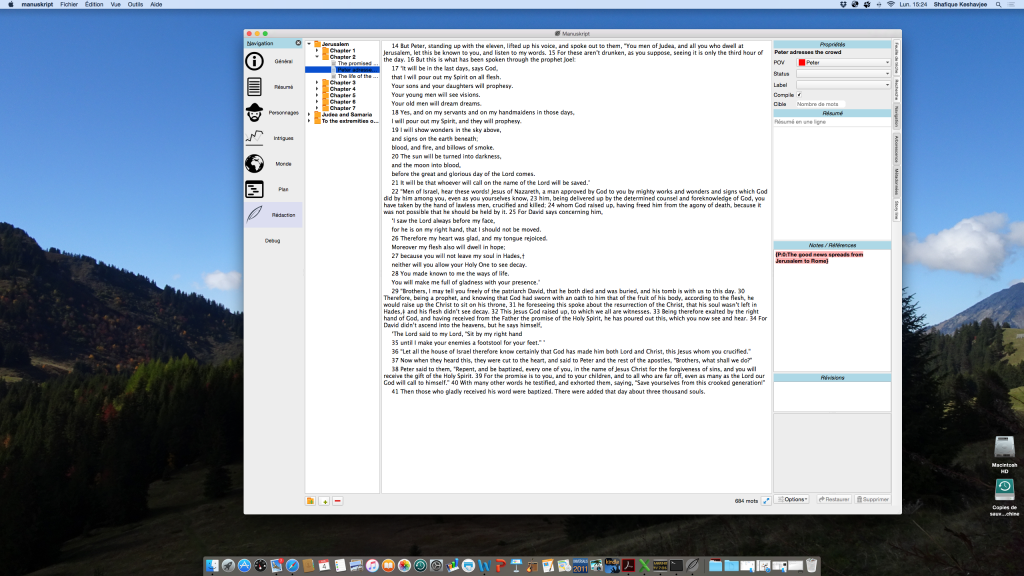 Most of the features work as expected.
On the retina display of the computer I used, I had to increase quite a lot the default font-size in settings to have something usable. So you might have to do that as well (Preferences > Views > Text Editor > Size).
Run from package
Download manuscript-0.3.0-osx.zip, unzip it (double-click), and the newly created manuskript folder. It contains a lot of files. Find the one name manuskript and double-click on it.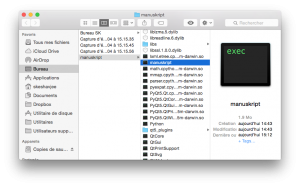 You'll see that, as in the windows version, when you run manuskript, a terminal opens up. This allows errors to be reported more easily, as manuskript is in a beta phase. You can just ignore it, most of the time.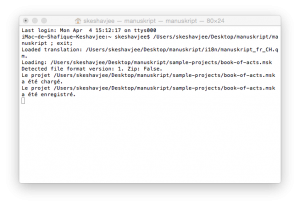 Run from source
I also made a quick guide for those who'd like to run manuskript from source. This allows to test the latest version, contribute to developing, etc. It take about five minutes to install all the necessary dependencies.